Coupon :
-20 %

jusqu'au 16/08/2021 avec le code

ONDEMENAGE
Payment : credit card,
Paypal or bank transfer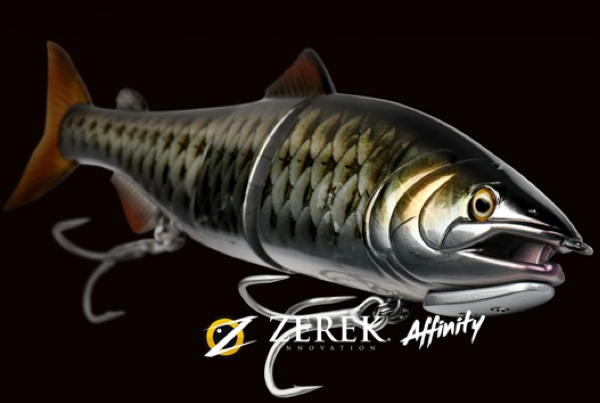 ZEREK Affinity
PLE Membership
29.38 € tax excl. Membership prices
Brand

Product type

9 Product s :
Aquatic water :
Fish :
ZEREK Affinity
Length : 220mm
Weight : 96g
Sinking
The Zerek Affinity is a 220mm, 3 jointed, floating giant glide-bait originally designed for pike and bass fishing applications. Constructed with tough ABS body to ensure durability, the Affinity features a unique joint section which creates a smooth sliding action during retrieval, even on a dead slow retrieve. With its giant profile, it is a perfect lure for massive predators feeding on large baitfish in all water bodies. The Affinity was also designed to give the angler the ability to target predators in different depths by installing the included additional weight to its lips. This would enable the Affinity to sink and target deeper columns without affecting its seductive action.
Aquatic water :
Fish :
Select your reference
5 achetés = 1 offert !