Payment : credit card,
Paypal or bank transfer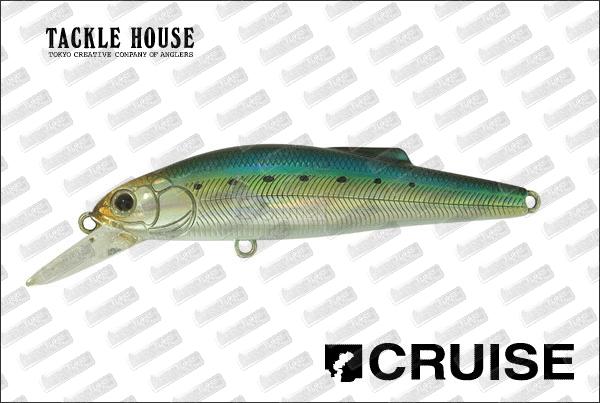 TACKLE HOUSE Cruise SM 80
PLE Membership
25.39 € Membership prices
Brand

Product type

3 Products :
Aquatic water :
Fish :
TACKLE HOUSE Cruise SM 80

Length : 80 mm
Weight : 12 g
Sinking
Minnows require high-level functions for harbor sea bass fishing. It features not only a stable action, but also quick recovery and a captivating dart when twitched. The flying posture won't miss a pinpoint and it has shock-resistance for emergency situations. With its newly designed body based on 'midship weight,' this cruise sinking minnow carries all the capabilities demanded for sea bass game fishing in harbors. It can meet the angler's requests and display its true value in a variety of situations: open field, estuary, game fishing from a boat, aggressive casting in narrow zones, or watching and waiting beside bridge piers and around lights that stay on all night!

Aquatic water :
Fish :